Mobile application development is a field that includes different procedures and techniques used in developing software/ Apps for handheld devices. This is quite similar to a traditional method of the website and other development services. On the other hand, it can also be recognized for developing unique capabilities of mobile devices providing efficiency and flexibility. Here you need to have some essential information and read to full stuff to know more about mobile app development.
The essence of mobile app development
Not everyone requires mobile application development to grow their business. Content portals like YouTube or Netflix, as well as email hubs, are among the most popular applications today. Now accessibility of your business can reach new heights with a customized mobile app. Although it is critical to provide someone with the desired experience they want.
Customers may enjoy a quick, native mobile adventure with an app-like experience. If they're using a mobile device to consume your information, content arrives swiftly with each touch. App functionalities are context-aware thanks to an app-like online experience that taps into standard mobile app components like location.
It is also common for today's businesses to have assistance from new technologies and develop web applications. The progressive web app enables marketers to provide the correct material to the right mobile device in the proper format, making it appear as if it were an app feature. All forms of retail businesses and E-commerce stores are on the way to utilizing a similar strategy.
Different types of mobile application
You may also read Best Smart TV apps for your home entertainment
Devices are used by a larger percentage of global audiences than desktop computers. We can possibly assume that mobile phones are on the market more than computers and mobiles account for more than half of the worldwide online traffic. The majority of web searches are conducted on mobile devices. Investing in mobile application development and providing extraordinary online experiences improves the customer journey and increases conversion from a marketing standpoint.
With technological evaluations, software development technology is helpful in exchanging codes across different projects and platforms for languages like JavaScript, C#, and more. This is helpful for developers in creating applications for Android, IoS, and many web applications with the help of a single codebase. This is known as PWA, responsible for using native functions and does not require going to the App Store and downloading different stuff. Here you need to know about things in more detail and have useful knowledge of mobile app development processes.
Native Mobile Apps: This is done by managing the Integrated Development Environment or IDE. Native IDEs are useful for providing the ability with tailored features for developing Android applications and iOS apps as well. This can also be done by managing alternative technologies for the process of mobile application development.
Hybrid Mobile Apps: Here it also includes some hybrid apps functional as native development platforms. JavaScript, HTML, and CSS are the most frequently used languages for developing different stuff. It is a quicker and more economical process to develop and manage mobile applications than the native specification. With a single code base, these are efficient as a development platform.
Web Apps: This is also similar to a native application that can be managed and accessed through web browsers. This does not involve installing whole software on your phone but rather provides the flexibility of storage and usage. These are actually responsive websites adapting user interfaces and devices of the users. As these are web-based option helps you cut down the cost of development and management further. You can save up a lot of space as does not requires downloading them.
How to choose one?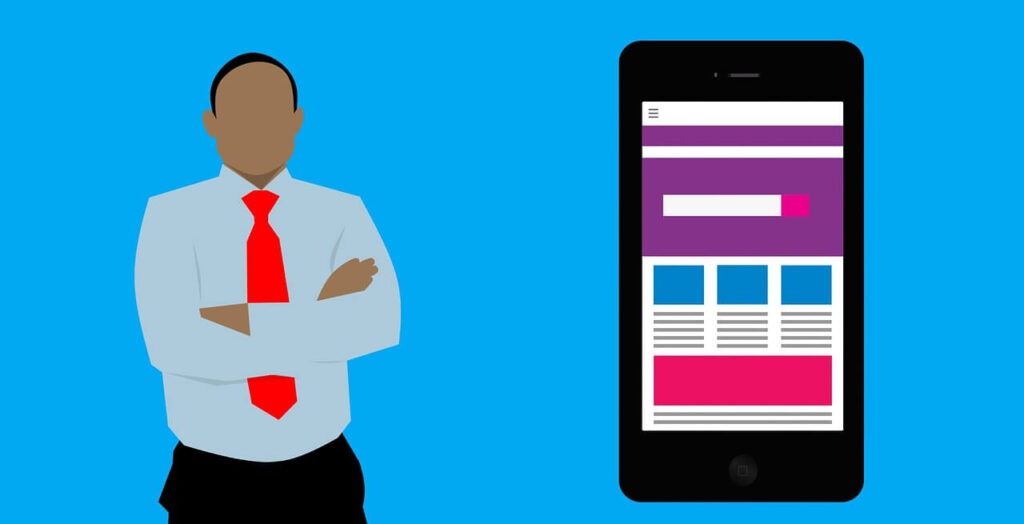 If you have decided to acquire a mobile application development service for business then it is essential to choose one of the above options. This can be done by considering certain ideas and factors when choosing an option. You should be through the most important considerations before choosing a suitable option.
If you wish to have an App within the shortest possible time it is better to go with a web application. A dedicated codebase would be useful for you to speed up development time. If you want a customized application with various different features always choose a native application development procedure. This would also depend upon the mobile app development company you choose for the App development.
One of the most essential resources is money and making smart decisions about things. If having sufficient money then it would be better to go for hybrid apps. These can provide you with minimal viability and delivery within a few months. After a successful launch, it can further develop a native version of the app further. When seeking a mobile application development process it is better to choose a native app.
Stability and performance
For a mobile application performance and stability are the most vital factors for users. You need to provide your users with a better experience of things. A native app can always be a good choice to meet all the specifics and standards as per the demands. Stability, speed, and feature customization are always vital for the success of an App and your business. In this past decade, the most prominent business solution is about launching a mobile app. People make huge investments to have functional and customized mobile application development processes and services. With a lot of availability of similar Apps on the market, you need something to meet the user's expectations. It is not enough to have a great idea rather utilizing resources is always essential. In this article, we have discussed some key factors and considerations that can help you assist with things properly.