Introduction
Before starting the blog, let me give you some insight into how organizations plan and implement Artificial Intelligence in their day-to-day operations.
According to Oracle, "Eight out of 10 businesses have already implemented or are planning to adopt AI as a customer service solution by 2020".
This stat shows that organizations understand the importance of AI, and it is no longer a futuristic technology.
With the increasing rage of Artificial Intelligence (AI), organizations are focusing more on it to provide the most satisfying and hyper-personalized experience to their customers. Whether it be AI-powered service operations or understanding customers' preferences and expectations, AI helps provide a more personalized experience to the customers to meet their expectations. 
Poor service experience results in losing potential customers for the organizations. According to NewVoiceMedia's 2018 "Serial Switchers" report, US organizations providing poor customer services are losing around $75 billion per year. This is how poor customer experience affects the business.
Adding value to the service experience for your customers should be the primary priority for any organization. To achieve this, every organization should deliver a differential experience. When we talk about improving service experience, ITSM plays a crucial role. Recently, Superoffice surveyed 1,920 business professionals and found out that customer experience is the priority for the next five years.
This shows that organizations are now focusing more on customer experience than product and pricing. Let us understand more about how AI is transforming the service experience for customers.
How is AI Transforming the Service Experience for Customers?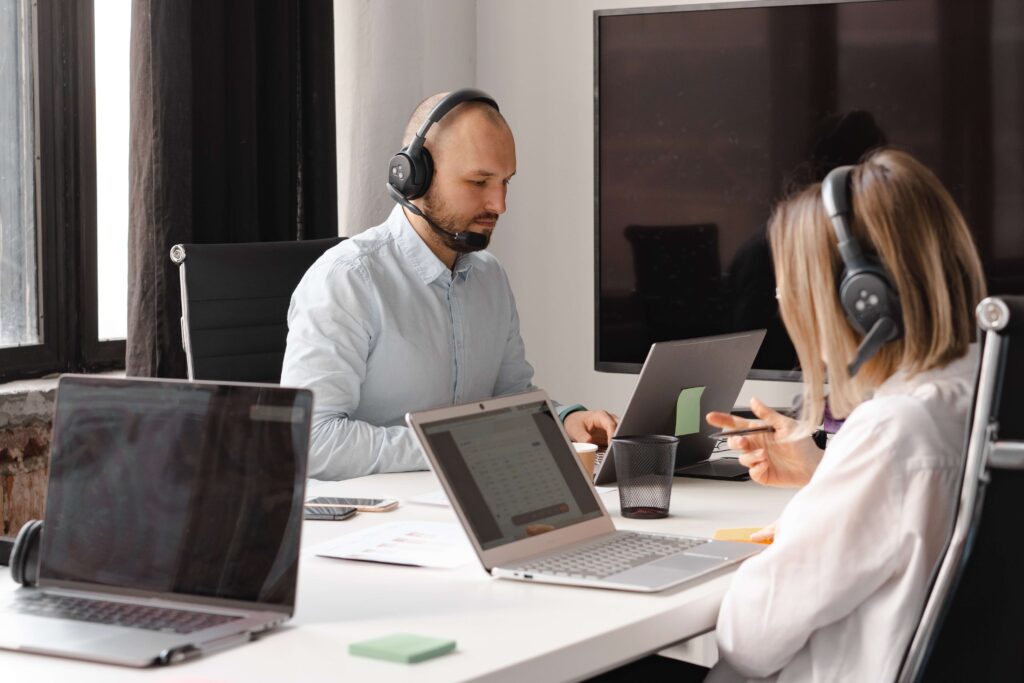 Artificial Intelligence uses data and context to derive automation for providing an exceptional customer experience. Organizations should understand the groundwork of AI before implementing the strategy. AI can drastically impact the IT industry with enormous benefits and potential. Integrating an ITSM tool into your organization will provide you with AI-powered service operations that perform various transactional tasks.
It Offers More Customized Experience to Customers
With the help of AI, Technology businesses can focus more on providing a customized experience to customers. AI helps in identifying customer data to find out their needs and preferences. This way defines the customer journey and all the stages that customers go through to provide them with a customized experience. With the help of powerful ITSMtools, the organization gains a better understanding of customer needs and provides them with the most satisfying outcomes.
There are several AI uses cases in ITSM in which organizations use AI to provide their customers with the most advanced and customized experience to their customers.
For example –
You can track customer satisfaction with AI-enabled tools and get feedback from customers to provide them with the right and more customized solutions.
The days are gone when organizations depended on manual operation. Today the world is advanced and technology-driven. With the help of AI-powered service operations, organizations are moving towards a bright and intelligent ITSM. Whether it be automating routine tasks or streamlining the whole process, automating mundane tasks will help the organization save costs and time and enhance performance. 
For Example –
Chatbots are the perfect example of an AI-powered service operation that helps the customer executive answer common questions with the help of AI.
Increases Revenue Growth and Security
Integrating AI into the organization helps in increasing revenue growth and security. By identifying the weak signals and generating accurate forecasts regarding client data management, organization workflows, and the right audience, AI drives business growth, ultimately enhancing overall revenue. It also helps identify the potential threats to the organization by analyzing data which improves organization security.
According to Verified Market Research, 2021, the overall market size of AI value at $51.08 billion in 2020, estimated to reach $641.3 billion by 2028; this shows the importance of AI for enterprises and businesses all over the globe. 
For example:
By using algorithms and intelligent systems, AI helps predict the entire customer lifecycle and provides them with what they want, which helps save costs and time. In this way, AI drives conversion and retention, which ultimately helps increase revenue. 


How is AI Transforming the Employee's Experience?
AI-powered service operation is like a blessing for employees as it improves the overall traditional process of witnessing expectational outcomes. In addition, no matter how big or small your organization is, technology has become more affordable for any organization, which reduces the overall burden on the employees. According to Gartner Survey 2019, enterprises integrating AI have grown to 270 percent in the past four years. 
Integrating automation will help the employees manage mundane tasks more efficiently, which ultimately provides them with the perfect opportunity to invest their crucial time in improving the product and services. Not only reducing work pressure, but it will also help them reduce human errors. 
So, we say – AI technology is a blessing for employees, which helps them stay productive and focus on other essential tasks.
Real-time Recommendations
AI-powered service operations help employees predict future uncertainties with real-time recommendations and provide them with the best action possible to resolve the issue. AI also maintains the customer context and interactions to ensure that the employee gets all the information to deliver an excellent customer experience. 
It helps the employee, but it's a win-win situation for employees, customers, and the business.
Delivering Advanced Business Analytics
Businesses worldwide contain a giant mountain of data and analyzing this massive amount of data is not a human task. Here is where AI comes into the picture. With technologies such as machine learning and deep learning, AI delivers advanced business analytics, which ultimately helps the organization robust decision-making.
With robust AI-derived predictive analysis, employees and the organization can make vital decisions that ultimately result in growth.
Conclusion
Whether you want to improve the customer experience or enhance your employee's productivity, AI technology is the right solution for all organizations to witness exceptional growth. With advanced business analytics and robust real-time recommendation, AI-powered service operation provides endless opportunities to improve customer experience.
One can also integrate AI-powered ITSM tools that help in providing enhanced visibility and constant business growth. In addition, it understands the customer's needs through predictive analysis, data mining, and sentiment analysis, which helps in providing exceptional customer service management.
So, integrate AI technology in your business operations and service management today and achieve your business goals faster.